v-ness, the testing division of ness technologies, was formed eight years ago and today has 400 employees. the unit provides qa services to leading companies in the israeli market. according to the stki ranking for 2008, v-ness is the largest testing company in the country in terms of number of employees, volume of sales, number of projects and of course the size of these projects. omer dror, ceo of v-ness, told jobnet about changes in the qa market, about the company's services and about its uniqueness as a part of ness technologies.

what characterizes qa today?
in light of the world economic crisis the entire market is experiencing, companies are cutting back their budgets, so every project is evaluated from a monetary and budgetary perspective. as testing managers, on one hand it's important to know how to streamline the testing process, but on the other hand not to increase the risk of errors by curtailing the tests and their depth. as a company with many years of experience in complex, varied testing projects, v-ness' know-how and methodology allows workers to correctly prioritize various issues, to analyze risks and to streamline the testing and qa system, which winds up saving the customer money while maintaining the current risk level – or even reducing it.
what is the significance of software testing at the organization?
the issue of software testing is intermeshed with the development processes at the organization, therefore proper implementation of testing is a critical factor in the organization's success in providing the systems it develops, on time and at the predetermined level of quality. one of the possibilities for successfully implementing the issue of software testing at the organization is to execute testing through "managed service." when an organization decides to accept any type of managed service it essentially elects to pass on the responsibility for this area to a provider that specializes professionally, technologically and operationally in providing the required services.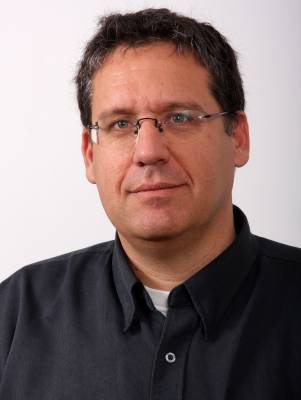 omer dror, ceo of v-ness
why do companies prefer to hire an external qa organization?
many israeli companies have reached the conclusion transferring software testing and qa to external service providers is an efficient and economical move. the greater the complexity of the use of technological systems – at the level of implementation, the operating system and hardware – the greater the need to test, analyze and ensure everything is running smoothly. this need, along with low it budgets, has driven some of the leading organizations to transfer responsibility for qa and software testing processes to outsourced service providers.
using managed service for software testing, in most cases organizations can achieve a higher level of quality for the system they developed. managed service, including advanced tools, even makes it possible to present the customer with a complete picture and control over what takes place at any point during the development process. another important factor in the success of managed service during the development process is the ability of the organization and the provider to enter into a cooperative, long-term process with a very high level of transparency.
what sets v-ness apart in the qa market?
at v-ness we work with all of the well-known and leading products in the software testing market based on the customer's needs and demands. we promote the extensive knowledge and experience we've accumulated in order to provide the company's clients the most professional, highest quality service. as part of ness technologies we're able to work within the nearshore model in netanya, tel aviv and be'er sheva. about three years ago ness set up a development center in be'er sheva with ministry of industry, trade and employment assistance. this center provides the company's clients service at any time and under any circumstances, and helps them reduce development costs, cope with periods of high workloads and streamline the work.
what technological innovations have you developed lately?
throughout v-ness's existence it has led the market in a variety of technological fields and innovation operating models. during the past year we've invested a whole lot of energy into "accessibility testing," which deals with access to internet sites for people with various handicaps and with an emphasis on government and finance websites. some 25% of the population does not have access to websites and in various countries a set of standards and criteria have been set, making the site accessible to them too. in israel this field is still getting started and v-ness is the pioneer in the field. as part of our activity in this area we've developed tools and methodologies to test access of websites and whether they meet worldwide standards.
which qa services does v-ness offer?
our services include strategy-building as well as consulting and guidance in setting up qa systems. we also offer consulting, guidance and implementation of testing management solutions; planning and execution of testing for every platform, technology and operating systems, operating systems technology using automated testing tools for all platforms and unique v-ness methodologies; planning and execution of all types of tests throughout the lifecycle of the system being tested, including acceptance testing, tests of regression, functionality, stress, performance and reaction time, scalability and compatibility testing, and tests of information security and intrusion detection.
what advantages and added values does the v-ness staff bring with it?
the fact that v-ness is a part of ness technologies affords numerous advantages, the most prominent being the academic benefit of ness it business college we work with – it trains software testers who made use of the knowledge and professionalism of the lecturers and instructors at the college. every year the college holds numerous courses that train over 100 employees per year, and in each course we pick out the highest caliber students to join us.
can long-time ness employees study at the college too?
ness college is responsible for training processes for job candidates and existing employees at v-ness. this includes the v-ness academy, an annual program in which we conduct a survey among company employees and managers in order to hear their professional needs and wants and about the fields in which they'd like to deepen their professional knowledge, and based on the results we open training programs at the college. the programs that get repeated year after year are software testing for multimedia systems, real-time systems, automated testing and advanced courses, which emphasize risk management and testing projects management. during the course of their career at the company, v-ness workers are exposed to innovative technologies and a range of projects at the company, all of which are large and complex. thus the employee comes into a new project after acquiring know-how and experience in similar projects – experience that cannot be acquired elsewhere. v-ness employees carry out the testing projects for leading companies in the israeli market, which gives them a broader view of the field.
which markets do you operate in?
v-ness currently has over 60 active customers and the company focuses on three main sectors: the financial sector, the security sector and telecom and high-tech companies. v-ness makes full use of its size advantage and has developed operating models that allow it to serve as a kind of shock absorber for changes in work plans and in the customer's needs. companies from the telecom and high-tech industries are generally characterized by operations on the technological vanguard and operate under very competitive market conditions, so they place a heavy emphasis on the issue of time-to-market. v-ness has a wealth of experience in setting up testing systems and streamlining processes at high-tech companies, and is very familiar with their unique needs.
which companies are among v-ness' clients?
v-ness customers in this sector include icq, for example, which operates in a market with stiff competition, and in order to stay in the game it has to renew the product and release updated versions frequently. after years of employing a large testing group whose cost was fixed, not changing even during waiting periods between tests, in 2004 icq decided to transfer comprehensive responsibility for software qa to v-ness, which put together for the company a solution that would allow testing flexibility and dynamism. most of the testers working on the project were later hired by v-ness, which is in charge of increasing the workforce as necessary in order to meet demands at any point in time. thus icq managed to achieve the savings goals it set for itself and significantly reduced qa costs – with substantial improvement in the quality of the testing.
to wrap up, what is the forecast for the coming year in the field of qa?
the coming year is definitely set to be a year of "streamlining and cost reduction." we're seeing more and more customers coming to us and asking us set up automated testing systems based on unique tools and methodologies. our nearshore solutions in israel are expanding and there have been numerous cases of customers that are active abroad and want to combine v-ness' abilities in israel with ness' abilities around the world. we're anticipating growth in the setup of testing centers scattered around the globe, but managed from israel. (ness has 18 development and testing centers in various countries around the world.)

for the hebrew article